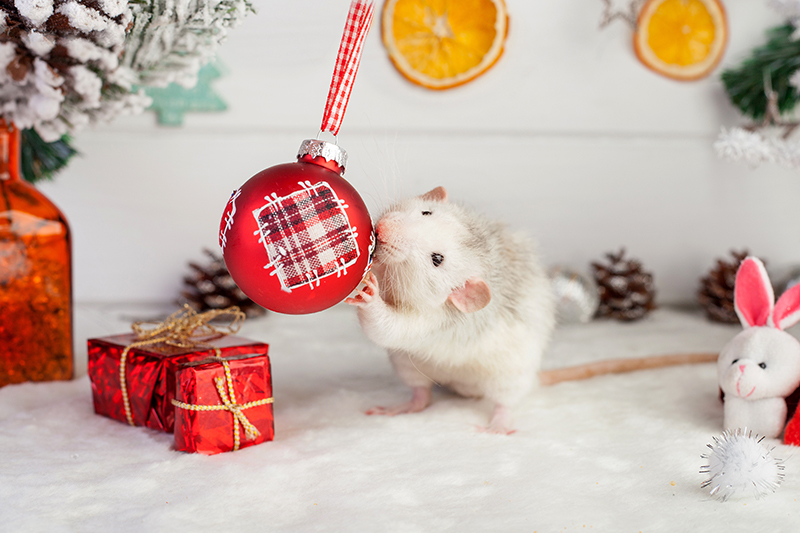 26 Oct

Tips for Pest-Free Holiday Baking

With the holidays quickly approaching, you probably can't wait to get your holiday baking started. Baking during the holidays is one of the top activities because it brings your family closer together while also giving everyone something sweet to eat.

No matter what you are choosing to bake, there are some tips you can follow to make sure no pests get into your treats or ingredients. Keeping your ingredients fresh and pest-free will help you make the most of your holiday baking.
Inspect the Food
Pests can get into your house even when you are clean and keep your house regularly treated. Pests have a good way of getting into boxes and packaging. Sometimes they might already be in the boxes when you bring them home from the grocery store.
Make sure you inspect the bag before you bring it home from the store. This will make sure you don't bring it into your house when it already has bugs. Then the buys can't infest the entirety of your pantry and other dried goods.
Make Sure to Have Proper Storage
If you don't purchase the right storage containers, you can pests easily into your food. The boxes that they come into from the grocery are not bug-proof. Once you open them, pests can easily get into the box and bury themselves there.
Buying Tupperware or containers with airtight lids can ensure that no bugs can get in. It also keeps your pantry much more organized and cleaner. Anything made of plastic or glass will work, just make sure the lid fits well over the entire container or bugs will be able to sneak in from the side.
Check the Date
Certain baking ingredients such as brown sugars and baking sodas last for a long time, but some things don't last as long. Make sure you always check the dates on the things that have been in your pantry for a while. Old items in the pantry will bring in bugs and these bugs can spread to other parts of the pantry.
Clean Everything Thoroughly
Don't let spills sit on the counters or be in the pantry for a long time. Sometimes you might spill something down the cracks or crevices of counters and not see it or clean it right away. This can easily cause a bug infestation. You need to clean thoroughly and with a disinfectant.
You should also put some bug sprays or other pest control methods around the kitchen to avoid bugs from coming in. You should also empty the cupboards and clean them with soap and water every few months to make sure there is no bug nesting.
Conclusion
Holiday baking is one of the best parts of the season. You can enjoy it alone or with friends and family. Having pests in the kitchen though can greatly hinder your baking. Make sure to thoroughly clean the kitchen before baking and keep all your fresh ingredients in airtight containers.