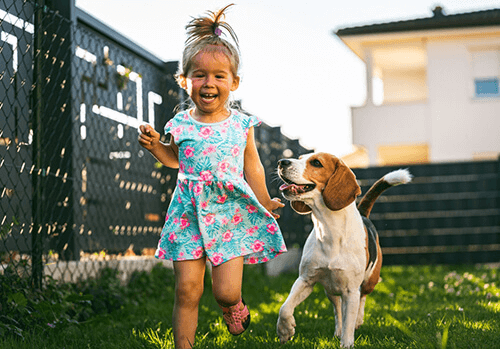 We always recommend having your pets on a preventative medication through your vet. This is the first and most important step to keeping fleas or ticks from becoming a problem. We also offer a preventative yard treatment to help keep your yard safe.
Our pets will often give us the first sign that our homes or yards may be harboring fleas. Signs to look for would be scratching or biting themselves regularly. If you see these signs, you may want to have a vet take a closer look.
If it is revealed that your pet does have fleas or ticks, we have an interior/exterior treatment plan that will help get your pets and yard back to normal in no time!