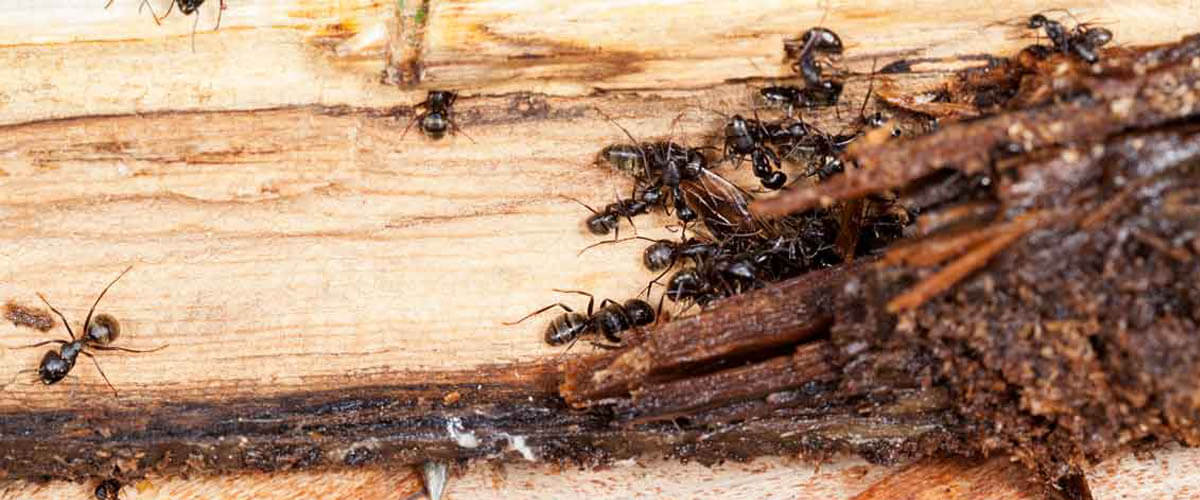 30 Dec

Pests in Older Homes

Living in an older home is ideal for the person who enjoys a place with character. However, the character of an older home also includes the various pests that make the place their home too. Why do pests like older homes particularly and what exactly can you do to exterminate and prevent them from returning?

Dealing with pests in older homes is far more common than newer dwellings largely due to the age of the house's structural components and prolonged water damage from age too. Older homes are also more susceptible to structural damage like holes and cracks in the walls and foundation.

In this article, we'll explain exactly why pests gravitate toward older homes. We'll also leave you with some helpful tips for pest-proofing your home as well.
Where do These Pests Come From?
Pests find their way into older homes through a variety of avenues. Even the smallest cracks and holes in your home provide an entrance for many pests. Mice have the capability of fitting into holes with just a ¼ inch diameter. If your flooring is giving way near your external doors, or your windows no longer close all the way, this becomes the perfect spot for a small rodent to squeeze through.
For larger animals, you're likely to find them burrowed underneath your porch or making their way into your home via openings at your crawlspace or basement. If you have an older roof, bats, birds, and other larger pests can also find themselves in your attic.
Beyond that, if you've added on extra rooms to your home without treating for termites or other insects/pests beforehand, that part of your home becomes more vulnerable to infestation.
Pest-Proofing Your Older Home
Although pests tend to gravitate toward older homes, there are many things you can do to prevent infestations from happening. First and foremost, it's important to patch up cracks and holes in your foundation as soon as possible. Not only will this keep pests from entering your home, but it also keeps the home's integrity intact.
The next thing you can do is assess any water points of your home. These points include your gutters, drainage areas, and any pipes. If you notice leaks anywhere, it's best to fix those right away. Failing to do this can lead to mold and bacteria growth, along with weakening the wood in your home. When your wood is weakened, it opens it up to wood rot, as well as termites and other insects to feed on.
Calling in a Professional
In some cases, doing a pre-treatment or a professional pest control session is necessary. Preventative treatment is optimal for ensuring you don't run into any pest control issues. If you're already dealing with a pest problem, a professional pest control company can help you get the issue under control.
If that's the case in your older home, Proctor Pest Control offers services for pest prevention and control for fleas and ticks, termites, ants, rodents, and many other pests.